WE ARE TIPS CANADA
(Terranova International Public Safety Canada Incorporated)
Tips Canada is a national medical, transportation and security provider offering a wide variety of services, training and consultation services in the public safety sector. Tips Canada offers services in Medical Transportation and Courier Services, Cyber Security and Security Consultation Services, Emergency Task Force Response Services and in Public Safety programs we offer programs in NFPA, occupational health & safety, emergency management programs, incident management programs, first aid programs and many more. Tips Canada is working hard to expand our services nationally to provide better service you, our clients.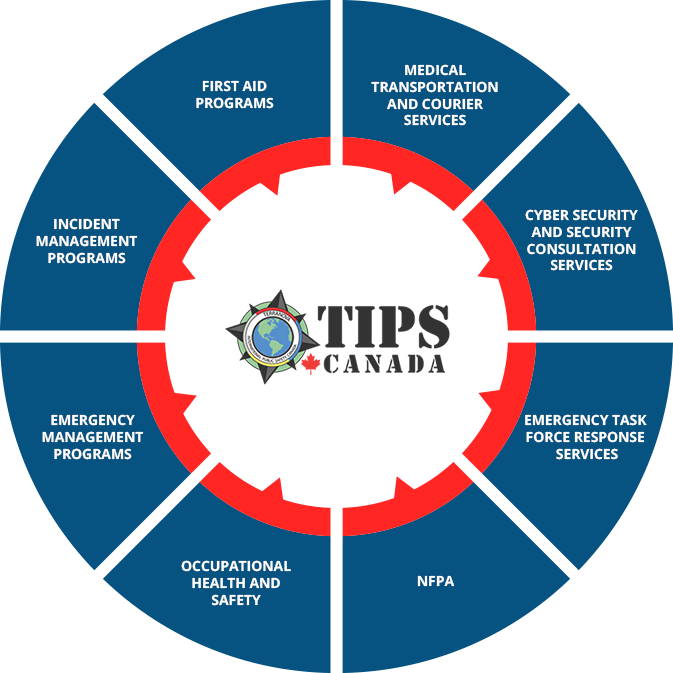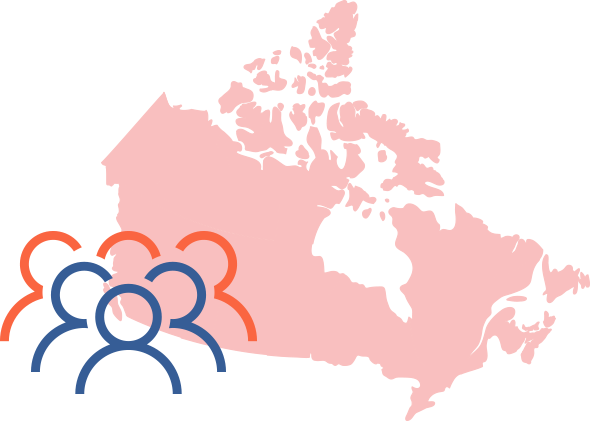 OUR MISSION
Tips Canada is continuing to strive to become Canada's #1 medical transportation hub in recruitment, training and certification of medical transportation and courier drivers in Canada. Tips Canada has its own human resources division and legal services division. These two divisions handle all the services that we require to become the #1 medical transportation and courier company in Canada. We believe in making sure that our staff and drivers have the highest possible training and operational standards in the medical, security and training sectors, giving Canadian's and people globally the best possible training for their money. Our programs are affordable, legislatively correct and were designed to maximize the skills and knowledge of all staff, contractors and volunteers at all times.
UPCOMING TRAINING PROGRAMS
Training programs now being offered are: Occupational Health and Safety, First Aid, ITLS, Transportation of Dangerous Goods, Driver Safety, Paralegal, Cyber Security and many others. Some of the programs are as follows:
- CPR & AED
- EMERGENCY FIRST AID
- STANDARD FIRST AID
- EMERGENCY MEDICAL RESPONDER
- WORKPLACE SAFETY
- BUILDING HEALTH & SAFETY AT YOUR OFFICE
- INTERNATIONAL TRAUMA LIFE SUPPORT
- TRANSPORTATION OF DANGEROUS GOODS
- CYBER SECURITY AWARENESS
- BLENDED LEARNING PROGRAMS
Tips Canada is now offering medical courier and transportation services if five corridors:
- Toronto to Ottawa
- Toronto to Hamilton
- Toronto to London
- Hamilton to Niagara Falls
- London to Windsor/Sarnia
INTERESTED IN SIGNING UP?
CONTACT US